Boston Healthcare Consulting
At Welltide, we specialize in helping our clients navigate the rapidly changing healthcare landscape. Our team of experienced consultants has worked with a wide variety of healthcare organizations in the country, and we are ready to put our expertise to work for you.
What Is Boston Healthcare Consulting?
Boston healthcare consulting is a rapidly growing industry that helps healthcare organizations navigate the ever-changing landscape of the healthcare industry.
Our expert healthcare consultants are experienced in a wide variety of areas, including; strategy development, program design, implementation, process improvement, change management, practice quality assurance, and more.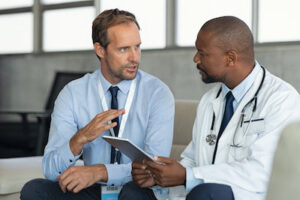 Regulatory Guidance for Healthcare Organizations
The healthcare landscape is constantly changing, and it can be difficult for organizations to keep up with the latest regulations. At Welltide, we can help you stay compliant with all of the latest rules and regulations. 
We will work with you to develop a compliance plan that meets your specific needs and helps you avoid potential penalties.
Clinical Practice Quality Assurance
To provide the best possible care for your patients, it is important to ensure that your clinical practices are of the highest quality. At Welltide, we can help you assess and improve the quality of your clinical practices. 
We offer a variety of services, including practice audits, provider education, and process improvement assistance.
Change Management
Change is a constant in the healthcare industry, and organizations must be prepared to adapt to new challenges. At Welltide, we can help you manage change within your organization. 
We offer a variety of services, including change management planning, implementation assistance, and employee training.
Why Choose Welltide?
Welltide is a leading provider of healthcare consulting services in Boston, MA. 
We pride ourselves on our ability to provide tailored solutions to our client's specific needs. No matter what your challenge may be, we have the experience and expertise to help you overcome it.
Benefits of Hiring A Healthcare Consulting Service in Boston
There are many benefits to working with a healthcare consulting service in Boston. 
Some of the benefits include:
Access to experienced consultants who can provide tailored solutions to your specific needs.

Access to a wide variety of resources and tools that can help you navigate the ever-changing healthcare landscape.

The ability to focus on your core business while we handle the complexities of the healthcare industry.

A collaborative approach that ensures your input and feedback are always considered.

A commitment to providing the highest quality of service possible.
If you are looking for a healthcare consulting service in Boston, MA, look no further than Welltide. We offer a comprehensive suite of services to help our clients overcome any challenge they may face.
Contact A Boston Healthcare Consulting Team Today!
If you are facing a challenge in the healthcare industry, contact Welltide today to schedule your consultation.
During your consultation, we will discuss your specific needs and challenges and develop a customized plan to help you overcome them.
Are you ready to get started? Contact us today to learn more about Boston Healthcare Consulting services through Welltide.